A company based on the values of integrity, reliability, and sincerity that is constantly striving to
achieve customer satisfaction by offering performance that surpasses expectations!
Learn more about Sejong Hitech Co., Ltd.

Message From
the
CEO
Sejong Hitech Co., Ltd., is a company that exceeds customer expectations through its honesty, reliability, and sincerity
Hello,


I am In-Ja Jeong, CEO of Sejong Hitech Co., Ltd. At our company, we work hard to build a bond of trust with our customers and maintain competitiveness by bolstering our technology development capabilities so that we can satisfy our customers and exceed their expectations.
Sejong Hitech is a company that specializes in the cutting, washing, processing, and packaging of agricultural products, and is comprised of experienced workers who have the skills to create exceptional technology. In fact, our technologies and the skills we have acquired have earned us recognition for providing excellent quality and for being highly competitive in both the domestic and overseas markets. Currently, we export our products to approximately 100 countries through our online platform (Seamart for food machinery), where our exports are growing at a high rate of over 20% annually. Sejong Hitech is a proud member of the Korea Agricultural Machinery Industry Cooperative. Our machines are registered as cutting machines for agricultural products and have been certified with various patents and quality certifications. Our company pursues the production of perfect products by cultivating an advanced production environment including the operation of a smart factory. Having participated in numerous industry fairs—in Cheonan, Daejeon, and Sangju—including the Korea International Agricultural Machinery Material Fair, we strive towards growing together with our customers by providing the best value and satisfaction and by continually developing efficient and innovative technologies and products.
Vision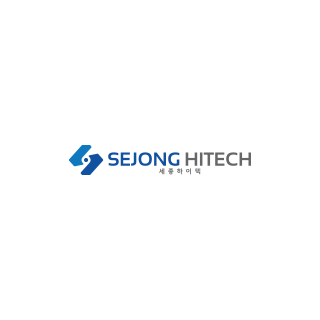 Honesty
integrity
innovation
Company information
All processing related to food and beverages can be performed with Sejong Hitech; from cleaning and processing to packaging!
| | |
| --- | --- |
| Company Name | Sejong Hitech Co., Ltd. |
| CEO | In-Ja Jeong |
| Date of establishment | July 26, 2013 |
| Business field | Food processing equipment washing, packaging and filling, filter manufacturing |
| homepage | http://www.sejonght.com |
| Shopping mall | http://www.sea-mart.co.kr |
| Head Office Address | (28185) 13-15, Buyongoecheon 2-gil, Nami-myeon, Seowon-gu, Cheongju-si, Chungcheongbuk-do, Republic of Kore |