Meat Tenderizer/ Calework/Grinder
A company based on the values of integrity, reliability, and sincerity that is constantly striving to
achieve customer satisfaction by offering performance that surpasses expectations!
Learn more about Sejong Hitech Co., Ltd.

Whole pork belly calework machine SM-M810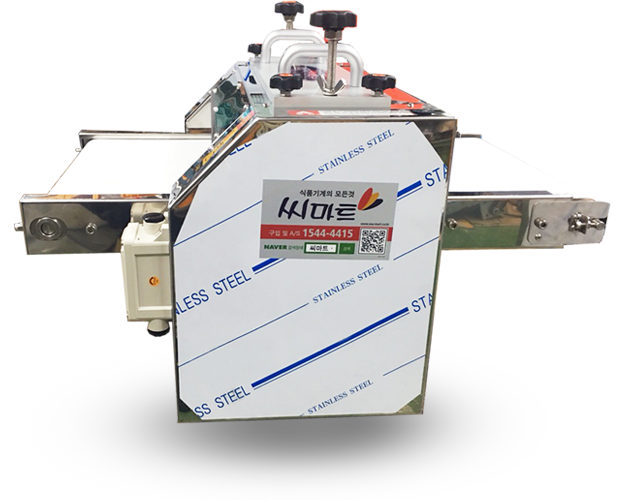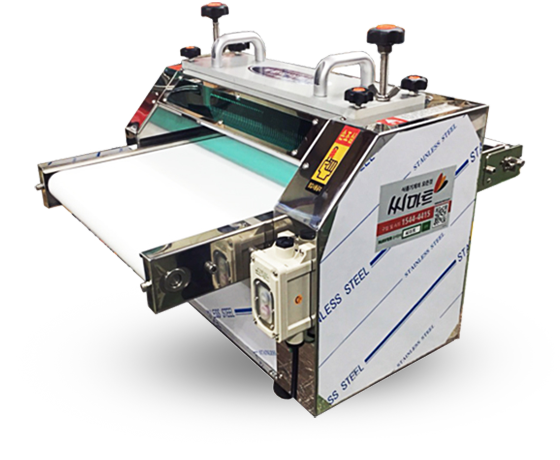 | Model Name | SM-M810 |
| --- | --- |
| External dimensions | 600 X 800 X 550mm |
| Machine weight | 49Kg |
| Power | 220V60Hz |
| Feed-opening width | 390mm |
| Blade size | 370mm |
| Processing ability | 300~400Kg/h |
| Cutting thickness | 4mm+ made to order |
Able to perform calework cuts on thick meat (5-35mm) to the desired depths (1-30mm) in various patterns, such as diamond, comb shape, etc.

The machine is hygienic because it is easy to clean and separate the blade frame. The durability is improved through the use of a medium-sized blade, and the meat can be caleworked to the same depth using the integrated belt.
pork skin honeycomb pattern
pork and beef honeycomb pattern
Calework for abalone in a honeycomb pattern
Pork belly for abalone in a honeycomb pattern
Photo after work completion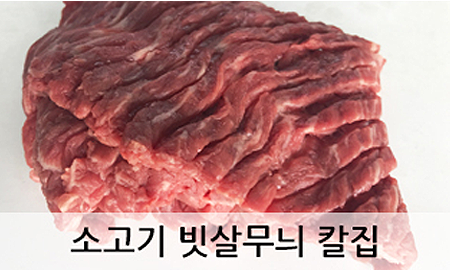 beef comb pattern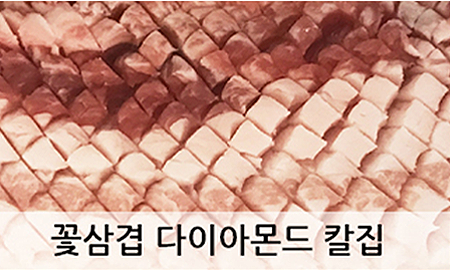 Calework cutting for flower patterned pork belly diamond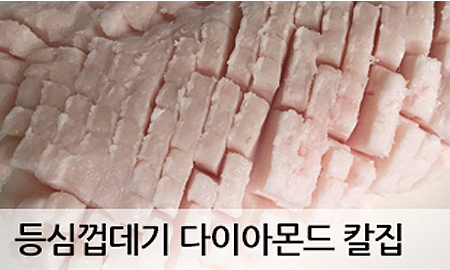 sirloin diamond calework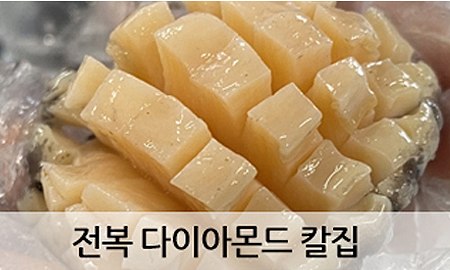 abalone diamond calework