A company based on the values of integrity, reliability, and sincerity that is constantly striving to
achieve customer satisfaction by offering performance that surpasses expectations!
Learn more about Sejong Hitech Co., Ltd.

Large raw meat cutting machine SM-MR5000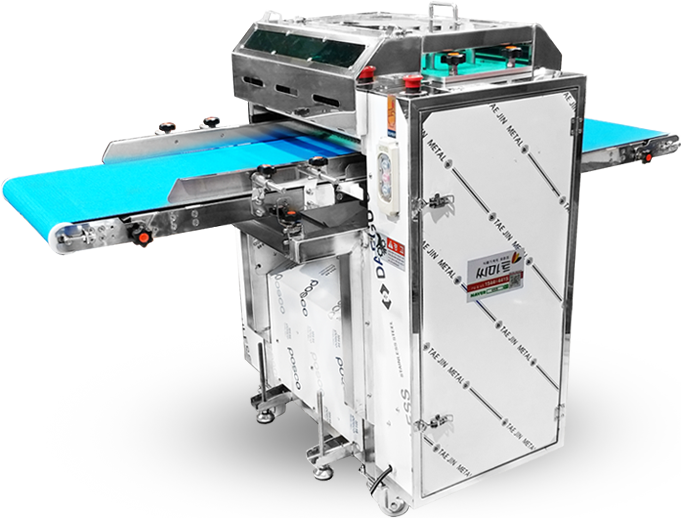 | Model Name | SM-MR5000 |
| --- | --- |
| External dimensions | 900 X 1,700 X 1,400mm |
| Machine weight | 120Kg |
| Power | 220V,380V,1HP |
| Feed-opening width | 450 X 70mm |
| Blade size | Ø220mm |
| Processing ability | 400~500Kg/h |
| Cutting thickness | 10mm+ made to order |
The machine uses a special blade with excellent cutting performance and prevents the meat from being crushed.

The machine is able to cut large slabs of raw meat, boiled meat slices, Chinese cabbage, and greens.

The machine is easy to wash with water because it is made entirely from stainless steel.

It is easy to disassemble and clean thanks to the detachable blade frame.
Blade frame handle

Front of blade frame

Side of blade frame

Feed-opening width adjustment bolts (4 on both sides)

conveyor belt fixation bolts (2 on both sides)
Cutting of large-sized raw meat sirloin cutlet
Cutting of large-sized boiled slice
Cutting of large-sized raw pork belly
Photo after work completion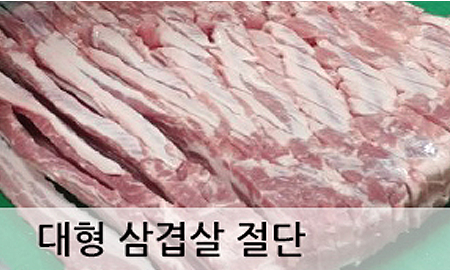 Cutting of large-sized raw pork belly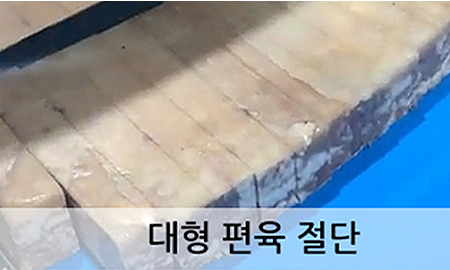 Cutting of large-sized boiled slice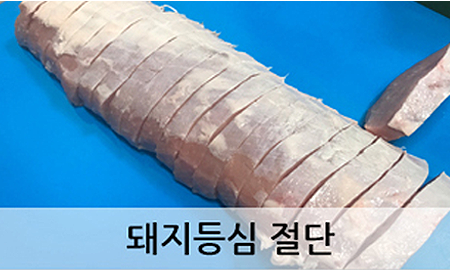 Cutting of pork loins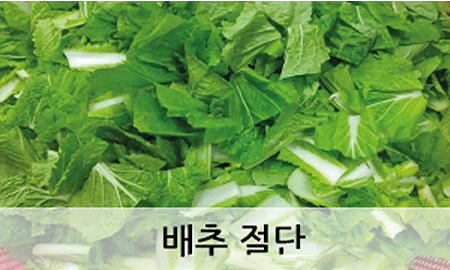 Cutting of Chinese cabbage