Fish Removal Machine/ Mincer
A company based on the values of integrity, reliability, and sincerity that is constantly striving to
achieve customer satisfaction by offering performance that surpasses expectations!
Learn more about Sejong Hitech Co., Ltd.

Fish removal machine SM-S201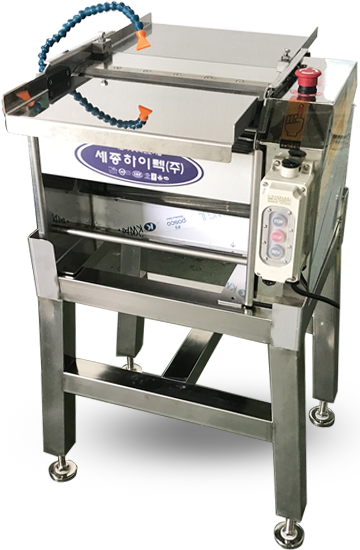 | Model Name | SM-S201 |
| --- | --- |
| External dimensions | 360 X 370 X 900mm |
| Machine weight | 35kg |
| Power | 220V60Hz,0.2KW |
| Feed-opening width | 260mm |
| Processing ability | 100~200Kg |
| Applicable fish species | All kinds of sea and freshwater fishes such as anago, rockfish, squid, stingray, salmon, mullet, etc. |
All fish species can have their skin and scales removed through the use of a powerful 200W motor.

There is no load at all when removing the skin through the super powerful motor.

The motor has been upgraded up a notch from the motors found in the previous removal machines and cutter.

The machine is highly hygienic as it is equipped with an automatic detachable roller, it is durable and has long service life thanks to the use of stainless steel.

The automatic cleaning function maintains cleanliness, and it can be installed in a small kitchen and be easily cleaned.
Photo after work completion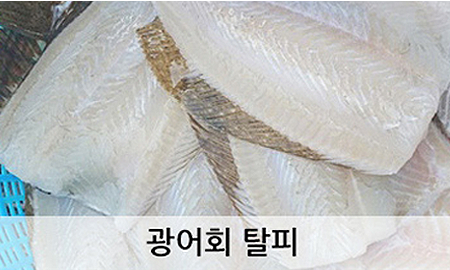 Stripping of flatfish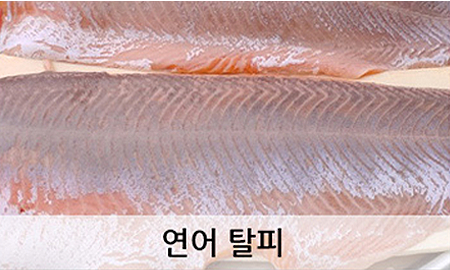 Stripping of salmon