Fish Removal Machine/ Mincer
A company based on the values of integrity, reliability, and sincerity that is constantly striving to
achieve customer satisfaction by offering performance that surpasses expectations!
Learn more about Sejong Hitech Co., Ltd.

Fish Cutter SM-S303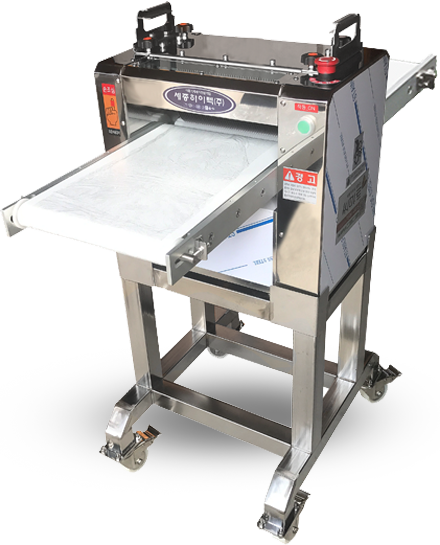 | Model Name | SM-S303 |
| --- | --- |
| External dimensions | 480 X 1020 X 550mm |
| Machine weight | 30Kg |
| Power | 220V60HZ |
| Processing ability | 100~200Kg/h |
| Cutting thickness | 4mm+ made to order |
Raw meat with bone-cartilage and skin can be cut with this machine.

Meat batch work is possible within just one operation.

Durability has been improved through the use of a medium-sized blade instead of a small-sized blade.

It is easy to remove the blade frame from the machine, it is easy to clean, and the waterproof structure allows for water cleaning.
Photo after work completion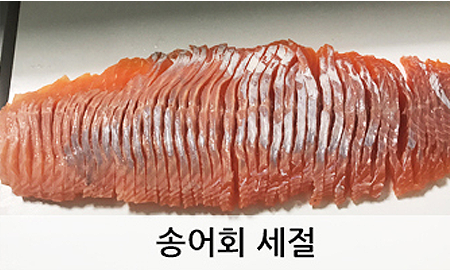 Shredding of trout sashimi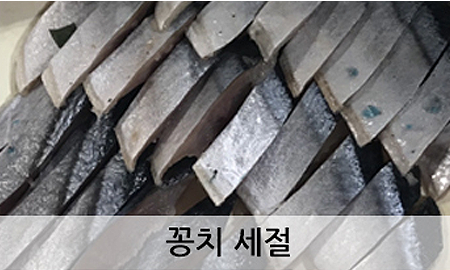 Shredding of saury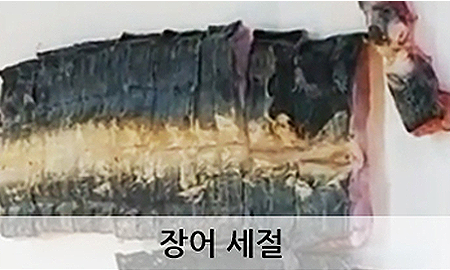 Shredding of eel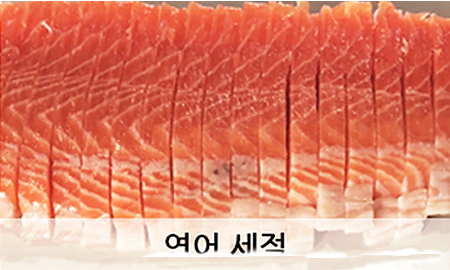 Shredding of salmon