Fish Removal Machine/ Mincer
A company based on the values of integrity, reliability, and sincerity that is constantly striving to
achieve customer satisfaction by offering performance that surpasses expectations!
Learn more about Sejong Hitech Co., Ltd.

Fish Cutter SM-S110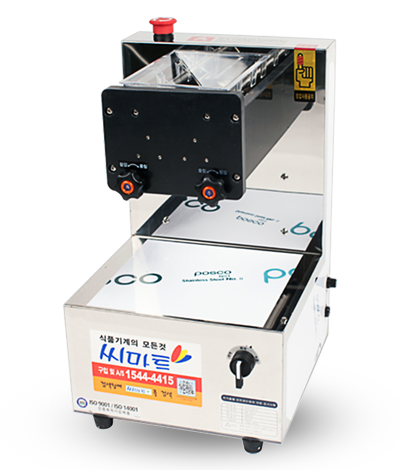 | Model Name | SM-S110 |
| --- | --- |
| External dimensions | 300 X 350 X 520mm |
| Machine weight | 20kg |
| Power | 220V60Hz |
| Feed-opening width | 1.5/2/2.25/2.5/3/3.5mm Custom settings |
| Processing ability | 100Kg |
| Applicable fish species | All kinds of sea and freshwater fishes such as anago, rockfish, squid, stingray, salmon, mullet, etc. |
Application purpose by size
2.0mm : for pufferfish skin, cold raw fish soup, trout sashimi
2.0 ~2.25mm : For squid sashimi, beef tartare, meat
2.5/2.75/3.6mm : For unboned sliced raw fish, beef tartare, lean meat for soup, pork head meat, meat
3.5~4mm : Gizzard shad
5.0/5.75/7.0mm : For meat such as duck and raw meat
Excellent usability through batch cutting functionality with a single input.

Able to cut sashimi from all types of fish, including both seawater and freshwater fish.

Able to preserve the savory taste of fish bones.

The blade is specially processed to prevent the pressing and crushing of sashimi.

The product is resistant to damage and impact as the exterior has been made from stainless steel.

Able to be installed in a small kitchen and is easily cleaned.
Circle cutting blade

Feed-opening

Comb support fixture

Blade
Cutting of squid, blowfish
Photo after work completion
Gizzard shad unboned sliced raw fish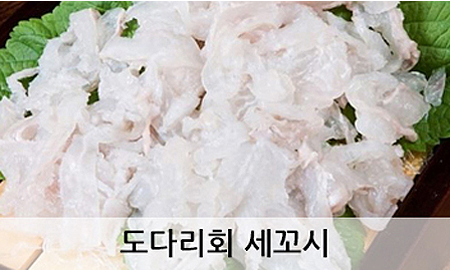 flounder sashimi unboned sliced raw fish